If you're not falling-out-of-your-seat EXCITED by all the possibilities Expert Automation has to offer...

...Get ready to be!

Because I'm giving YOU the opportunity to earn HUGE commissions from your system...



Because we've handled all the "techie" stuff for you...

So all you need is a FREE ClickBank account & this HIGH-TICKET Addon Module!

As a user of this module,
you do nothing but
enter your ClickBank ID into a form...

Then "copy & paste" ONE simple line of code that WE PROVIDE YOU...
...And you're done!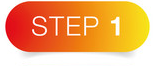 Enter Your ClickBank ID Into The Form,
Then Click The 'Update' Button As Shown...



(
*Note if you don't have a ClickBank account it's FREE to signup)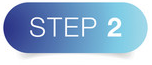 Paste Your "Personalized Ad Code" (which we provide you)
Into The Form, Then Click The 'Update' Button As Shown...






(*Note your "Personalized Ad Code" is made available for you to
"copy & paste" into the form after filling in your ClickBank ID in step 1)


That's It! Your Thank You Page Ad Is Now LIVE & Ready
To Start Earning You HIGH TICKET Commissions!...
Upon using the form, your 'Expert Automation' thank you page is INSTANTLY MONETIZED with a professional ad for a free training webinar that teaches
participants a proven business model for earning 6-figures per year online, while leading participants to purchase the full system...




This ad is shown to ALL of your referrals and is BRANDED with your ClickBank affiliate link...

So anyone who registers for the training through your link and goes on to buy the full system, which many of them do, you make a nice $500 payment!


Each and every time a member clicks through your link and buys this high-end offer...


...YOU get ALL of the commissions paid direct to YOUR ClickBank account...


And I get NONE OF IT!


As A User Of This High-Ticket Module, Your 'Thank You Page' Is Instantly Monetized
With A Professional Ad
Customized With YOUR ClickBank Affiliate Link

That Is Shown To ALL Of Your Referrals Automatically
...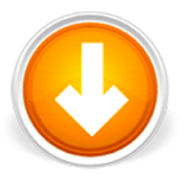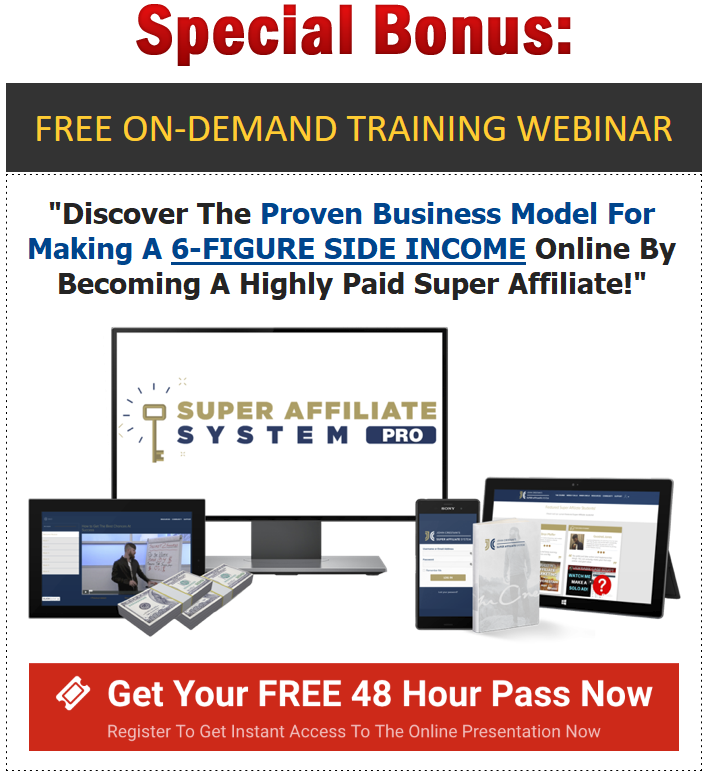 All sales generated through your ad are yours to keep!

T
he ad that gets displayed on your thank you page is for a free training webinar that teaches people how to make a 6-figure side income online by becoming a highly paid Super Affiliate.
The webinar is a fully-automated, on demand training that's optimized to convert cold traffic into high paying customers.

During this webinar, viewers will be presented with the chance to get the full "PRO" system, which gives them all the training, tools and resources necessary to build their own profit producing business that generates a sizable monthly side-income.

Anyone who takes advantage of the paid offer ends up with a complete and working affiliate business of their own plus loads of extra training, templates, bonuses, and even 1-on-1 coaching.

It's an incredible value and something that THOUSANDS OF PEOPLE have already bought into, so needless to say it CONVERTS LIKE GANGBUSTERS!

As a partner of this program, you will get paid $500 for every person who clicks through your link and buys the offer... and I've made it SUPER EASY for you to participate!


Are you ready to have YOUR link for this high ticket offer instantly inserted into your system?...

It couldn't be simpler...



Unlock the "High-Ticket" addon module by purchasing below...



Enter your ClickBank ID into a simple form (if you don't have a ClickBank account it's FREE to signup)...



Copy & Paste the "Personalized Ad Code" that we provide you into the form
...



Your thank you page ad is instantly branded with YOUR ClickBank ID...



You earn the commissions from ALL of your referrals who buy this offer...

Like I said, it's SIMPLE!


But I have to warn you...

I MUST keep this offer LIMITED because I can't allow everyone to JACK my high ticket.

S
o if you want those $500 commissions for yourself, you need to hurry and grab this addon module...


Before I come to my senses, raise the price, or remove it altogether.


Go Ahead And Click The Button Below To...

...And Make HUGE Profits From Your System!
High-Ticket Commissions Module

Get Paid High Ticket Commissions of $500 Per Sale

Professional 'Thank You Page Ad' Branded With Your Link

Easy '1-Click' Customization With YOUR ClickBank ID

No Technical Skills Needed - Simple "Copy & Paste" Setup

Keep All Of The Sales Generated Through Your Ad


Includes Personalized Ad Code + Hosting Of Your Ad

**AUTOMATIC 100% COMMISSION BUMP INCLUDED**

Buy This Upgrade Yourself & Get 100% Commissions
Every Time Your Referrals Purchase This Offer!

NOTICE:
Check your WarriorPlus receipt for access to this upgrade.
Your
receipt will be sent to the email address you used to purchase with.